Ingredients Needed:
For "Patties":
1 (10 oz.) can condensed french onion soup
1.5 lbs. ground beef
1/2 cup dry bread crumbs
1 egg
1/8 tsp. ground black pepper
For "Gravy":
1 (10 oz.) can condensed French onion soup
2 TBSP. all-purpose flour
1/2 cup ketchup
2 TBSP. Worcestershire Sauce
1 tsp. mustard powder
1/2 cup water
In a large bowl, mix together 1/3 cup condensed french onion soup, ground beef, bread crumbs, egg, and pepper.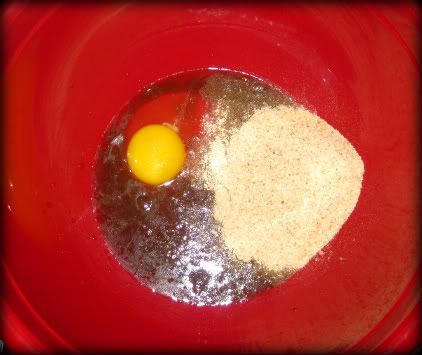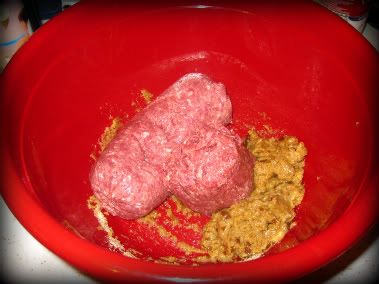 I just mixed it with my hands. Its the easiest way that I found. =)
Shape into 6 oval patties and brown on both sides for 4-5 minutes per side. They don't have to be browned all the way through, because they're going to sit in the "gravy" for a while, giving it time to cook. Your skillet should be on medium heat.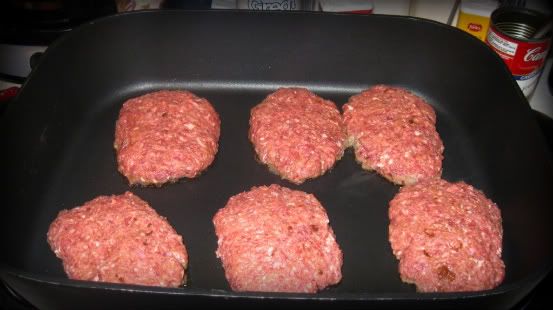 While your "steaks" are cooking, you'll want to make the "gravy".
For the gravy, mix together the rest of the used can of condensed french onion soup, a long with one more can, ketchup, mustard powder, all-purpose flour, 1/2 cup water and Worcestershire sauce. I find its easier to whisk the flour in with the french onion soup to keep it smooth.
Pour over the meat in skillet. Cover and simmer for 15 minutes.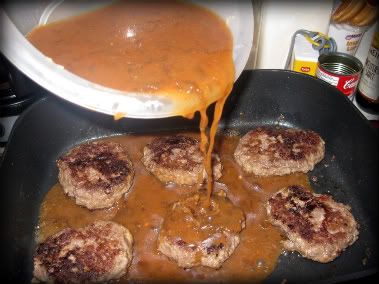 While the meat is simmering, clean and slice mushrooms. The best way to clean mushrooms is with a damp paper towel, and gently wipe them.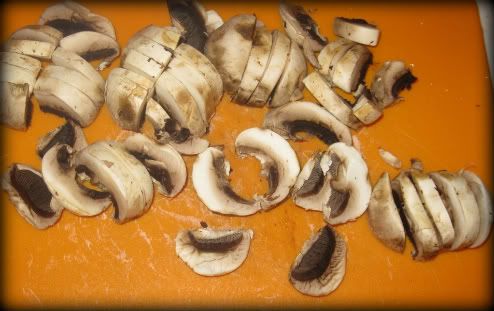 After the 15 minutes is up, put the mushrooms in the skillet, stir so all is covered and simmer for another 5 minutes. Your skillet should still be on medium heat.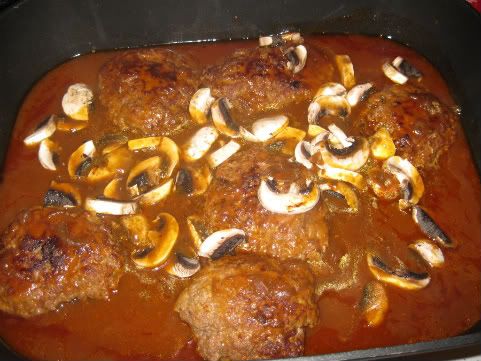 After 5 minutes is up and the mushrooms are tender and have soaked up a little flavor, its time to eat! We decided to serve them with mashed potatoes and french cut green beans.
ENJOY!